Vegan Skincare: Why a Plant-Powered Beauty Routine Is Better for Your Skin
Rebecca Hersey
04/08/2023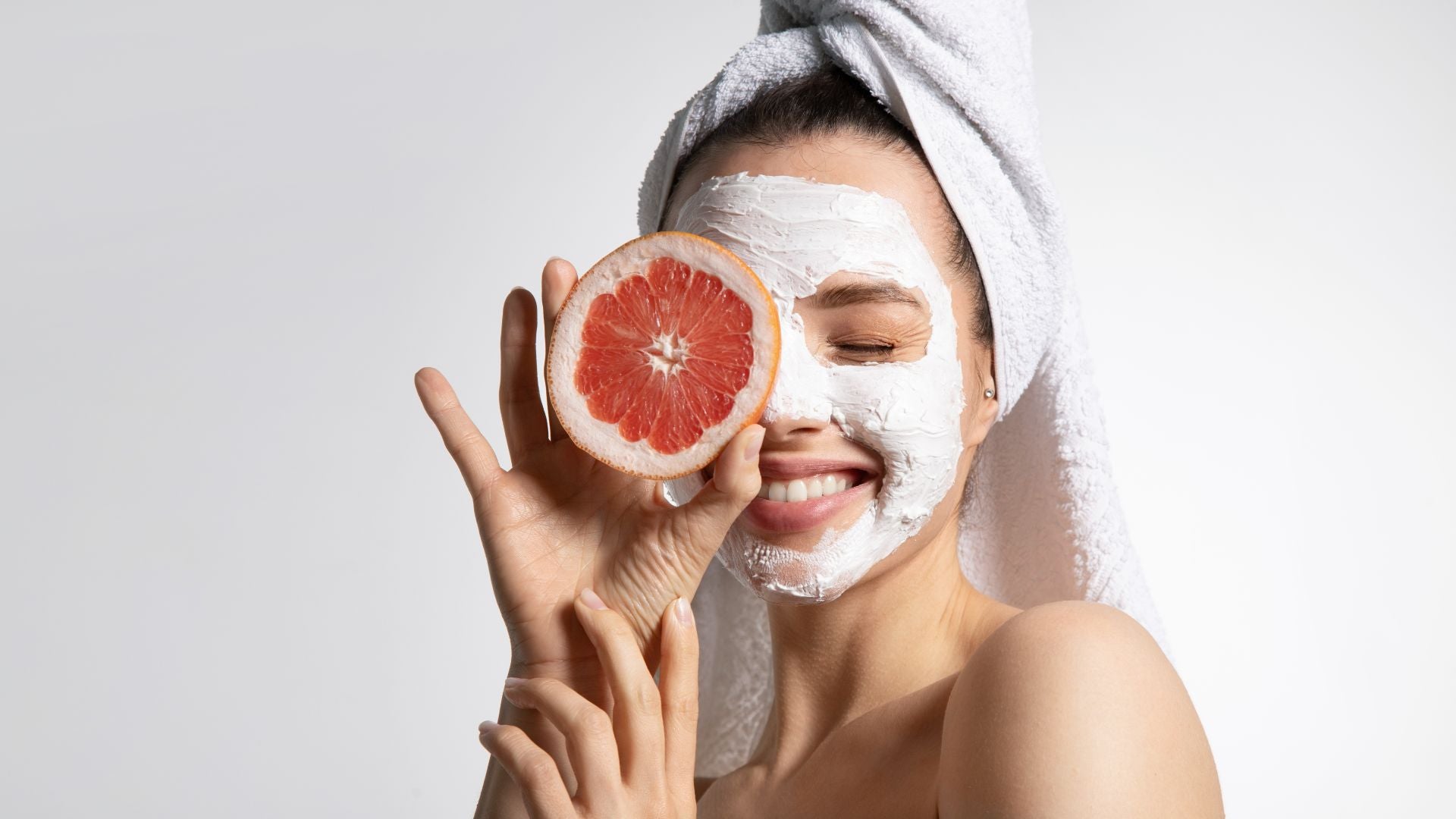 Thinking about giving your skincare routine a vegan-friendly shake up? Right now, both skincare aficionados and newbies are questioning the need for animal-derived ingredients in beauty products. And it seems like cosmetics companies are finally starting to listen. 
If you've browsed your local beauty depot, you've probably seen more than your fair share of vegan products and brands dedicated to the plant-based lifestyle. After all, most skincare users want to buy products that are kind to animals and the planet. 
Is vegan really better? We definitely think so! But with so many vegan beauty brands and products out there, it's hard to know which serums and creams will give you the results you want (versus those that just don't perform). 
Ready to experience the glow-giving skin benefits (and the guilt-free conscience) of vegan skincare? Keep reading to find out how vegan beauty products can outperform their non-vegan rivals, and why you need some Éclat plant-based goodness in your bathroom beauty cupboard.
What exactly is vegan skincare?
Let's bust the myth that vegan skincare is only for vegans. Anyone can use vegan beauty products, regardless of diet or lifestyle. Vegan simply refers to products that are created without any animal-derived ingredients.
In skincare, this can include beeswax, honey, milk and silk proteins, collagen, keratin, and lanolin (to name just a few!). 
With this definition in mind, it's not uncommon for some vegan beauty users to opt for products that contain some animal-derived ingredients, specifically beeswax and honey. This is because these ingredients (while derived from bees) are often ethically sourced, whereby the animal isn't harmed in the sourcing process. 
So it's not all that uncommon to see some vegan brands use beeswax or honey in their formulations. It's up to your definition of "vegan", and your personal preference, whether you want to use 100% vegan products, or just products that haven't harmed animals in their production processes. Which leads us to the next burning question…
Is vegan skincare the same as cruelty-free skincare?
Although similar, they're not the same. Cruelty-free means that a product hasn't been tested on animals, while vegan means it contains no animal-derived ingredients. 
Some vegan beauty brands may use ingredients that have been tested on animals, which is why you'll want to check the label for that coveted "cruelty-free" certification. 
At Éclat, we're happy to offer an extensive range of skincare and beauty products that are 100% vegan and cruelty free! A few of our products do contain honey or beeswax, however, so if ever in doubt, just look for the vegan symbols and cruelty-free certifications on our packaging and in our product descriptions.
Is vegan skincare any good?
In the past, vegan beauty was strong on ethics, but not so hot on effectiveness and luxury. Thanks to industry advancements, plant-based alternatives can now replace most animal ingredients. Nowadays, choosing vegan doesn't mean sacrificing quality—in fact, some vegan alternatives are more efficacious than their animal-derived counterparts. 
What are the benefits of vegan skincare?
So, what are the pluses of using vegan products in your beauty routine? Along with a guilt-free conscience, there are 3 main benefits of switching to plant-based skincare products. 
You'll be helping animals
As they're free from animal ingredients and animal by-products (and are usually cruelty-free), vegan products are kinder to animals. It seems simple enough, but  knowing what ingredients are and aren't vegan isn't as straightforward as it seems.
A lot of ingredients in skincare products aren't vegan, including many that you've probably not even thought about being animal-derived. 
For example, did you know that squalane, a popular skin hydrator, is derived from deep sea shark liver oil? If you're as grossed out by this knowledge as we are, don't worry, you don't need to give up your fave moisture-boosting serum.
Thanks to scientific innovation, it's now possible to derive squalane from plants! If you're in the market for a plant-based squalane product, why not try Éclat Eye Cream? It's 100% vegan and uses plant-derived squalane to combat crow's feet and keep skin hydrated. How's that for a cream with a conscience?  
You'll be helping the planet
Animal products are a big concern when it comes to environmental impact, including climate change, soil erosion and water depletion.
In fact, a 2021 study presented at the United Nations' Intergovernmental Panel on Climate Change found that 57% of greenhouse gas emissions come from the production of meat and dairy products.  
Now, you may be thinking about how this stat relates to skincare—after all, we're not here to convince anyone to change their lifestyle choices or dietary preferences.
But most animal-derived ingredients in skincare products are by-products of the meat and dairy industry—a sad but true fact. 
The same study found that just 29% of greenhouse gas emissions come from the production of plant-based foods.
If that's not enough to convince you to switch to a vegan skincare routine, at Éclat, we go even further by using solar and wind-renewable energy to power our product production, including our eco-friendly packaging and recyclable materials. 
You'll be helping your skin
Plant-based products tend to be gentler, better absorbed, and more nourishing on skin. That's because they utilize nature-derived ingredients that already occur in the body. It's easier for skin to absorb and use what it's already familiar with instead of animal-derived alternatives that take a bit more work to, well, get to work! 
Dr. Dennis Gross, a board-certified dermatologist and dermatological surgeon with a popular vegan skincare line states that "animal ingredients haven't been proven to be superior in any way, and wholesome vegan alternatives do exist."  
While vegan ingredients are clearly better, 100% plant-derived formulas aren't necessarily more beneficial for skin. The common misconception that synthetic/lab-made ingredients are bad, while plant-derived ingredients are good is mostly true. 
The problem with 100% plant-derived formulas is that they often lack potency, as they're likely to go out of date sooner than alternatives that include synthetic elements.
Lab-derived ingredients are used in skincare products to ensure the ingredients inside stay stable and in date for longer—a feat not accomplished by formulas with only plant-derived ingredients. 
Dr. Gross goes on to say that "with vegan beauty, you can use a pure nature-derived ingredient along with important additives to prevent them from spoiling. It's in the right combination."
It's clear that a balance between lab-formulated vegan ingredients and plant-derived ingredients is key, and we caution you to watch out for brands that tout claims of "100% plant-derived, with no synthetics" on their labels.  
Vegan skincare from Éclat
As we mentioned above, balance is key when it comes to vegan skincare. At Éclat, we've paired smart science with the power of nature to bring you the best in vegan skincare. To create our plant-powered formulas, we combine potent, bioactive ingredients (organic wherever possible) with the latest in cutting-edge technology. Our high-performance, indulgent products—with spa-like scents and luxe textures—are designed to keep skin looking and feeling its best. 
To be more specific: plant-powered ingredients that are rich in antioxidants and anti-inflammatory compounds are our preference.
These help to strengthen your skin's barrier and boost your inner beauty in more ways than we can count, but a few plusses include combating free radicals, supporting cell repair, and reducing signs of aging.  
Thinking about giving your skincare routine an ethical upgrade? Here are five of our vegan favorites from Éclat. We hope these cruelty-free products will make you a plant-powered convert! 
Our top 5 vegan skin boosters
With more than 24,000 5-star ratings on Amazon, our vegan vitamin C serum is a cult favorite. It features the most potent, pure form of vitamin C, sodium ascorbyl phosphate, and it's supercharged with retinol, jojoba oil, vitamin E, aloe vera, and plant-derived MSM. 
This powerhouse blend accelerates skin cell turnover to give results 6x faster than vitamin C alone. Devotees say it works wonders for all types of skin issues, from dull complexions to fine lines and wrinkles.
2. Éclat Salicylic Acid Cleanser
Featuring deeply penetrating nano salicylic acid, our foaming cleanser leaves skin fresh and bright. Licorice fades dark spots and niacinamide boosts radiance, while green tea, aloe vera, and vitamin E work in synergy to fight inflammation. Designed to combat blemishes and brighten complexions, our vegan cleanser is paraben- and fragrance-free, too, so it's perfect for those with skin sensitivities. 
Soothing and refreshing, this cream quickly tackles spots and banishes blemishes and redness. Its anti-acne ingredients include salicylic acid and safflower seed oil to exfoliate pores and reduce sebum production, while botanical superstars olive fruit oil and allantoin (plant-derived from comfrey!) calm aggravated skin. 
To fade acne scars, we've added encapsulated vitamin C, which penetrates deep into the skin for maximum regeneration.
This vegan dark spot corrector packs a powerful punch. The blend of botanical antioxidants in our Bio-Fade complex brightens age spots 2x better than alternative products. Polyphenol-rich green tea protects against photoaging and fades pigmentation, while mulberry extract brightens and evens skin tone. Plus, instead of harsh pigment inhibitors like hydroquinone, we've opted for rucinol, a sensitive skin-friendly alternative. 
5. Éclat Mineral Sunscreen (SPF 50)
With two mineral filters to offer both UVA and UVB protection, our vegan sunscreen blocks 98.9% of the sun's rays. Unlike other mineral creams, there's no greasy sensation—our formula features botanicals that absorb excess oil for a fully matte look. 
Squalane, oat extract, and licorice boost hydration, while antioxidant-rich plant extracts like skullcap and sophora calm skin during sun exposure. 

Select your region